Fall Wedding Guest Dress Code Guide: Stunning Styles for Modern Women
Oct 18, 2023 by Oddprecious
Fall Wedding Guest Dress Code Guide: Stunning Styles for Modern Women
Attending a fall wedding is an exciting occasion to flaunt your personal style while embracing the cozy and romantic atmosphere. As a fashionable woman, you want to dress to impress, and we're here to guide you through the dress code etiquette. From black-tie and semi-formal affairs to laid-back celebrations, this blog post shows a wide range of stunning fall wedding guest dress options. Get ready to turn heads with our selection of black fall wedding guest dresses, long sleeve fall wedding guest dresses, midi fall wedding guest dresses, maxi fall wedding guest dresses, and plus size fall wedding guest dresses.
Elevate Your Elegance: Formal Attire for Fall Weddings
For a formal fall wedding, it's crucial to exude elegance and sophistication. Opt for black fall wedding guest dresses that radiate timeless charm and poise. A stunning black gown with intricate lace detailing or a satin mermaid silhouette will make a captivating statement.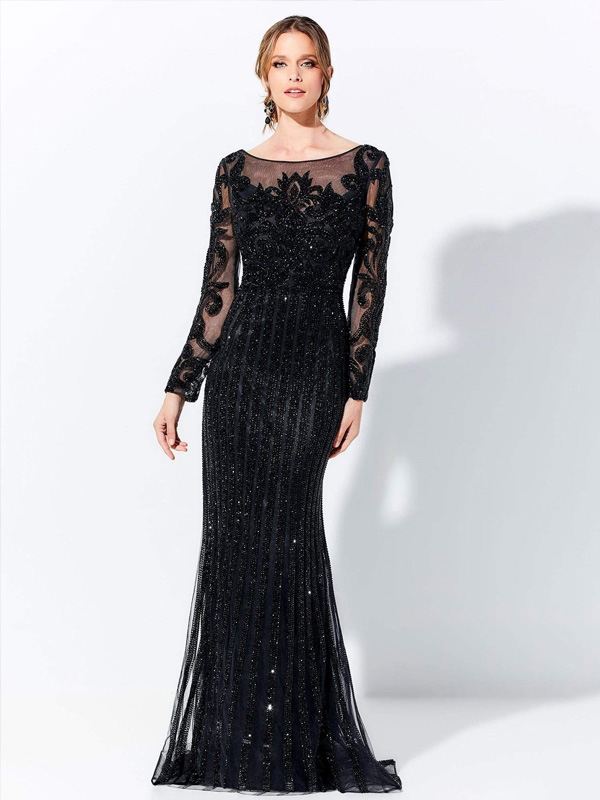 SHOP THE LOOK:Gold thread beaded lace elegant wedding ladies dress
Opt for a velvet gown in a deep jewel tone like emerald green, royal blue, or burgundy to make a statement. These rich colors not only complement the season but also add a regal touch to your ensemble. Look for dresses with elegant details such as a plunging neckline, off-shoulder silhouette, or a thigh-high slit to add a touch of allure. Completing your look with accessories like statement jewelry, a beaded clutch, and sleek heels will further elevate your black-tie attire. With a velvet dress for a black-tie fall wedding, you'll exude sophistication and ensure you stand out as a well-dressed guest.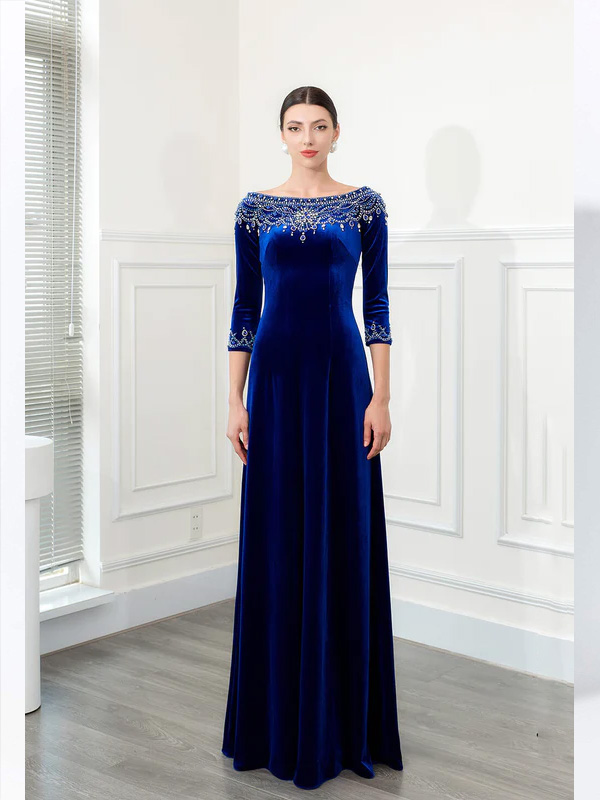 SHOP THE LOOK:round-neck-sequined-velvet-long-sleeved-maxi-dress
Pair it with delicate accessories like sparkling necklaces and a clutch in a complementary shade. Complete the look with sleek high heels and a statement updo hairstyle.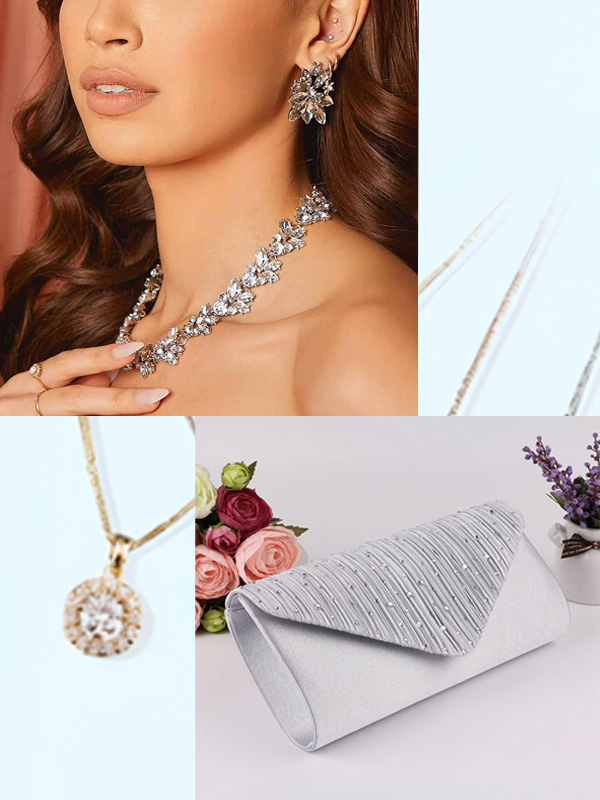 SHOP THE LOOK:diamonds-stamping-banquet-evening-wedding-ladies-bag &evening-necklace-and-earrings-set
Striking a Balance: Semi-Formal Ensembles for Fall Celebrations
Semi-formal fall weddings allow for a touch of creativity while keeping a refined aura. Long sleeve fall wedding guest dresses are ideal for this dress code, providing both warmth and style. Consider a rich pearl-toned dress in a midi length, adorned with intricate embroidery or subtle rhinestones. Complement the ensemble with a pair of elegant pumps or ankle boots. Add a touch of glamor with delicate gold jewelry and a sleek clutch, letting your hair flow in loose waves for a chic yet effortless vibe.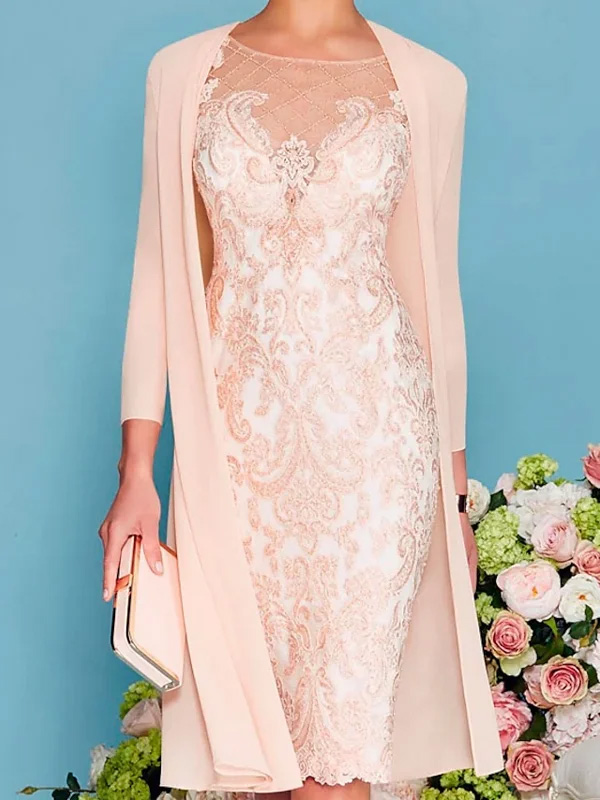 SHOP THE LOOK:knee-length-chiffon-lace-bodysuit
Effortlessly Chic: Casual Apparel Ideas for Fall Wedding Guests
Casual fall weddings offer an opportunity to embrace comfort without compromising style. Midi fall wedding guest dresses are versatile options for such occasions. Opt for a flowy floral dress in warm autumn hues or a playful pattern. Style it with ankle boots or ballet flats for a laid-back yet fashionable look. Accessorize with a wide-brimmed hat or a stylish cardigan for added coziness. Long loose curls or a messy bun will perfectly complement this effortlessly chic ensemble.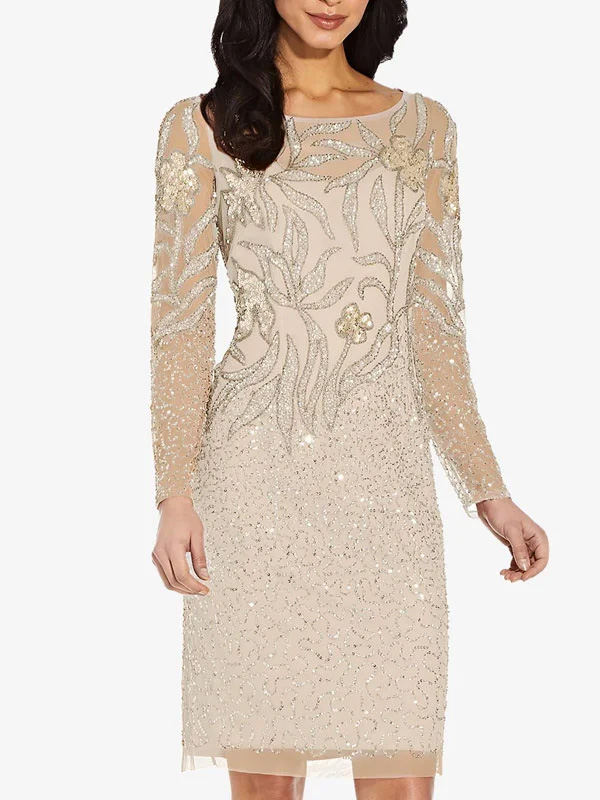 SHOP THE LOOK:sequined-lace-minimalist-reception-womens-dress
Attending a fall wedding is your chance to showcase your style prowess. Regardless of the dress code, our guide covers an array of options to suit any occasion. Choose from a selection of black fall wedding guest dresses, long sleeve fall wedding guest dresses, midi fall wedding guest dresses, maxi fall wedding guest dresses, and plus size fall wedding guest dresses to find the perfect ensemble. With our suggestions and your impeccable taste, you're destined to be the best-dressed guest, radiating confidence and capturing hearts