7 Dress Colors That You'll Fall in Love with at Fall and Winter Weddings
Oct 16, 2023 by Oddprecious
while spring and summer are ideal for bright weddings with plenty of dusty colors and charming wildflower bouquets, autumn is perfect for cozy, rustic, and intimate weddings. It's time to start shopping for fall dresses in autumn colors, and we have plenty of gowns that are ideal for bridal parties.
One of the most exciting aspects of a fall wedding is choosing the perfect dress. The colors you choose can set the tone for the wedding and complement the beautiful autumn scenery. This post will explore seven stunning dress colors that will make you fall in love with fall weddings. From elegant black to romantic floral-inspired colors, we have something for you.
Captivating Black Dresses
Black dresses exude elegance and sophistication. They are timeless and can be paired with various accessories to create different looks. Whether you opt for a sleek and modern silhouette or a romantic lace design, black dresses are a classic choice that will never go out of style.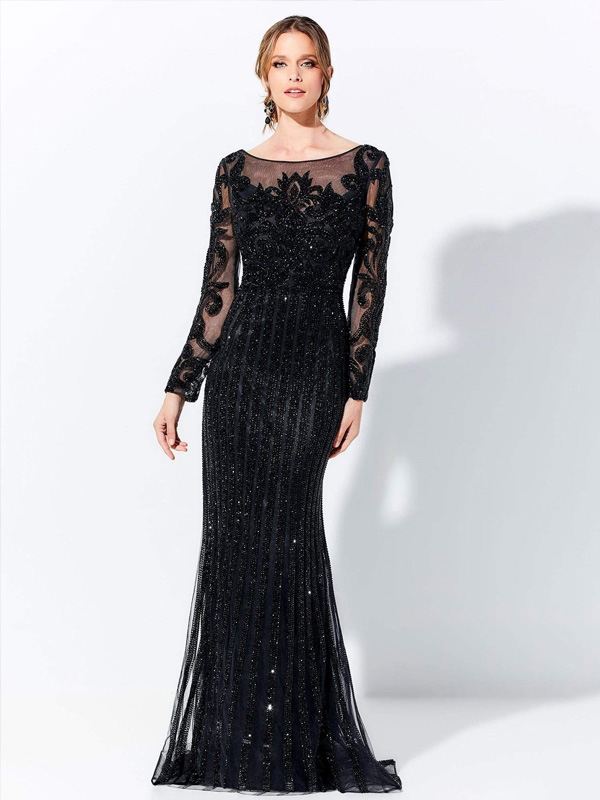 SHOP THE LOOK: Gold thread beaded lace elegant dress
Enchanting Champagne Dresses
Champagne dresses add a touch of glamour and luxury to any fall wedding. The soft and warm undertones of champagne dresses perfectly complement the autumn color palette. These versatile dresses can be styled with sparkling accessories for a glamorous look or with natural accents for a bohemian vibe.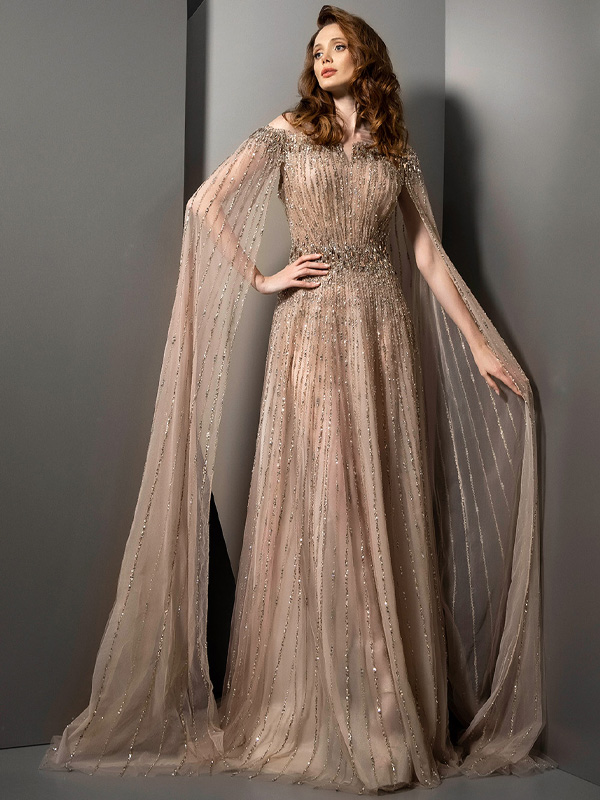 SHOP THE LOOK: champagne-sequined-maxi-dress
Radiant Gold
Gold dresses bring a touch of opulence and regality to fall weddings. The rich and warm tones of gold symbolize abundance and create a stunning visual contrast against the autumn backdrop. Whether you choose a sequined gown or a chiffon dress, gold will make you shine as you accompany the bride down the aisle.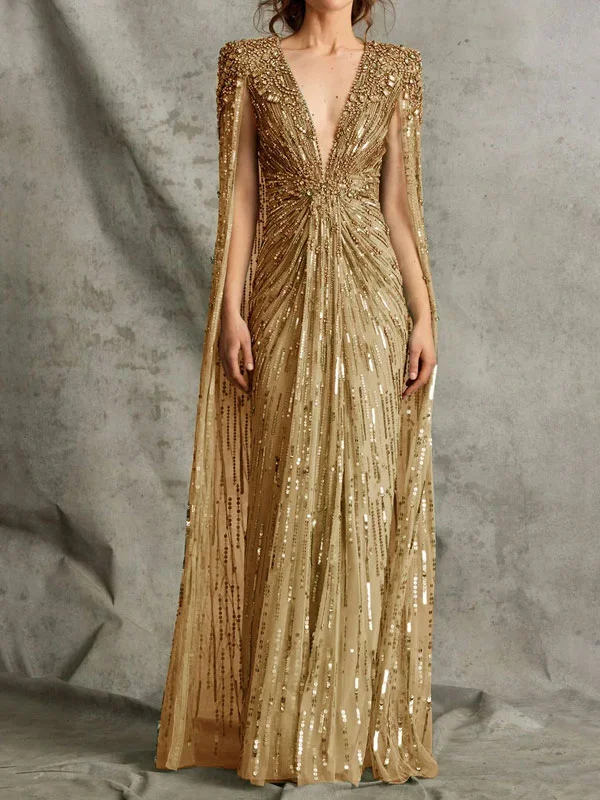 SHOP THE LOOK: deep-v-beading-cape-sleeve-dress
Romantic Burgundy Dresses
Burgundy dresses are a popular choice for fall weddings, and for good reason. The deep and romantic shade of burgundy adds a sense of drama and elegance to any bridal party. Pair these burgundy dresses with gold accessories or delicate floral accents to create a truly enchanting look.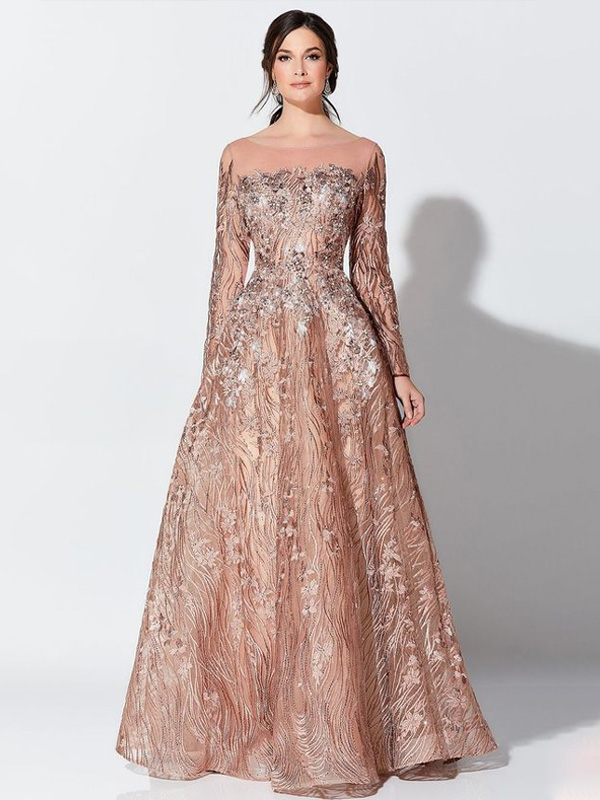 SHOP THE LOOK: round-neck-lace-long-sleeve-maxi-dress
Alluring Dark Green Dresses
Dark green dresses are a breath of fresh air at fall weddings. The vibrant and lush color of dark green brings a touch of nature and enchantment to the celebration. These dark green dresses can be styled with earthy accessories or metallic accents to create a captivating and unique look.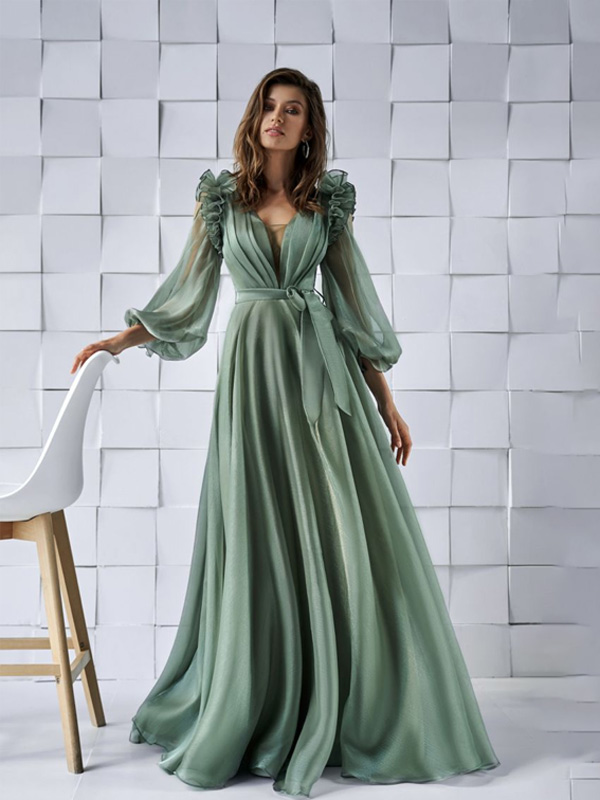 SHOP THE LOOK: elegant-sexy-bubble-sleeve-temperament-womens-dress
Serene Dusty Blue Dresses
Dusty blue dresses offer a sense of serenity and tranquility at fall weddings. The soft and muted hue of dusty blue adds a touch of elegance and sophistication to any party. These dusty blue dresses can be paired with silver or pearl accessories for a dreamy, ethereal look.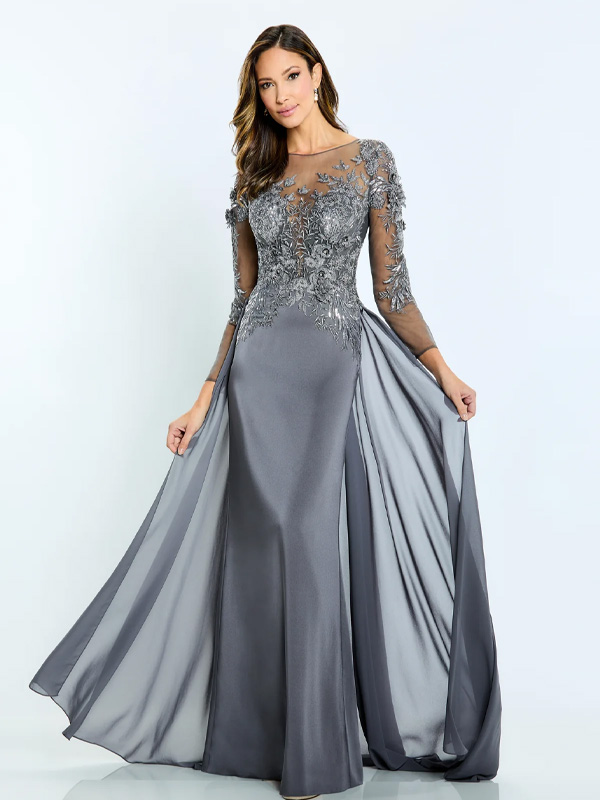 SHOP THE LOOK:embroidered-skinny-long-sleeve-dress
Glamorous Purple
A glamorous purple gown captures the essence of fall with its warm, inviting hue. These stunning purple gowns evoke a sense of comfort, perfect for a rustic or outdoor wedding. Pair them with neutral accessories or earthy tones for a seamless fall look.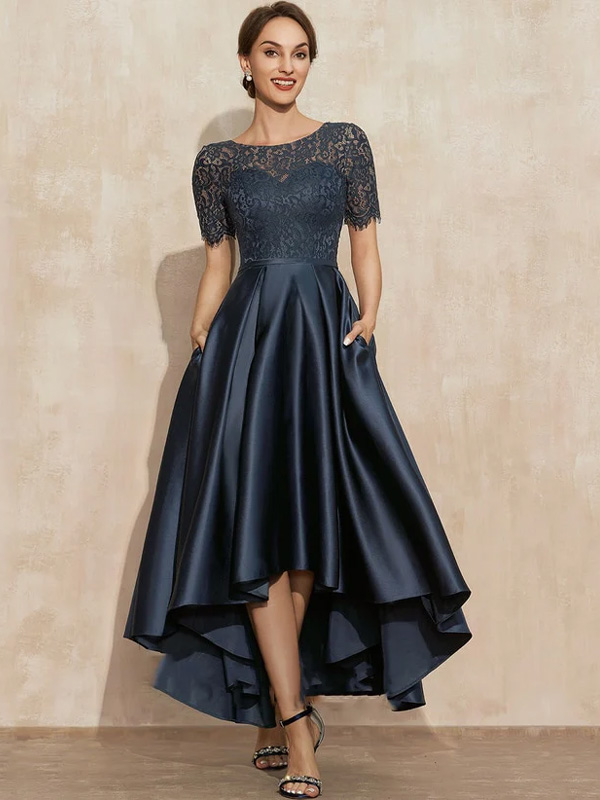 SHOP THE LOOK:a-line-scoop-neck-asymmetrical-satin-lace-mother-of-the-bride-dress
Choosing the right dress color for a fall wedding is an exciting and important decision. The colors you choose can enhance the overall aesthetic and create a memorable experience for you and the bride. Whether you opt for the timeless elegance of black, the enchanting allure of champagne, or the romantic shades of burgundy, emerald green, purple, or dusty blue, you will fall in love with your dress at a fall wedding.
Remember, you play a special role in the wedding, and your dress should reflect your unique personality and style. So embrace fall colors and create a look that will make you feel confident, beautiful, and ready to celebrate love.